Bobbie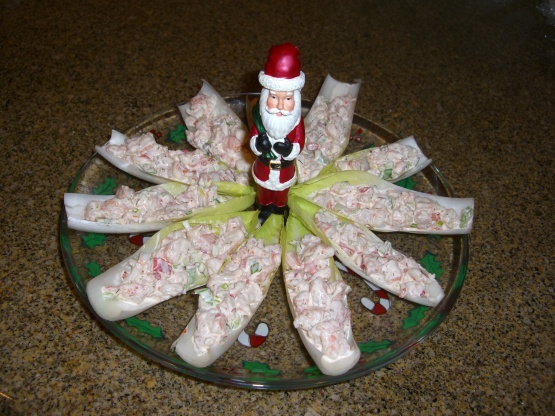 From Taste of Home. The salad ingredients can be made the day before and then placed onto the endive just prior to serving. I'm sure this salad would be good served in a tomato as a lunch entree or a side salad.

In a small bowl, combine the first 6 ingredients.
Stir in the shrimp, onion, celery and pimientos.
Spoon 1 tablespoonful onto each endive leaf; arrange on platter.
Refrigerate until serving.