Parsley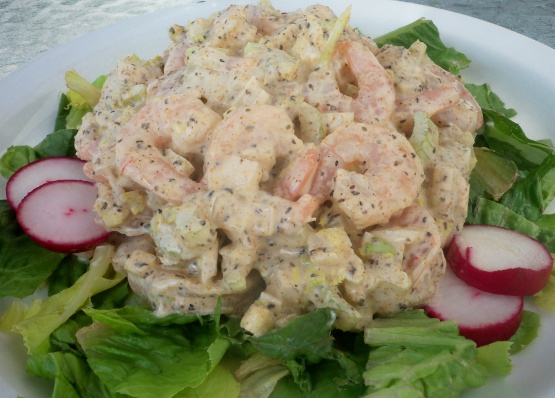 This recipe is easy to make and great to eat so many different ways. Perfect in the Summer time with a great glass of Iced Tea.
Top Review by PaulaG
This was made using precooked salad shrimp. Being a tad short on the shrimp, I added in 1 boiled egg that was finely diced. DH had it for lunch with crackers and I put my share on mixed greens. Thanks for sharing.
Steam the Shrimp sprinkled with Old Bay (Do not boil them) Vegetable steamer works well.
set aside and let cool.
Remove shells from shrimp and cut into 3 pieces for each shrimp.
Add all other ingrediates and chill for at least 1 hour to let the flavors mix together.
Serve on Bread or toast.
Serve on Crackers or Stuff into a fresh tomato or just on a Salad.