Derf2440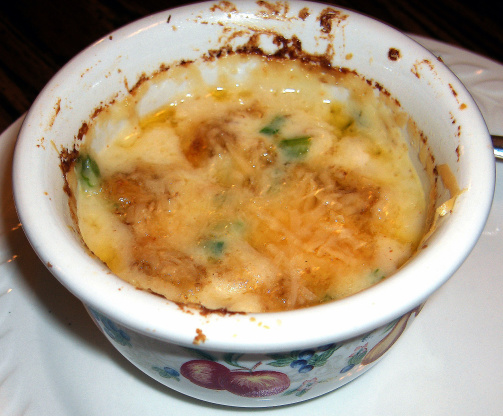 "cooking for 1 or 2" - Katherine Greenberg and Barbara Kyte. Great for one, or make as many as needed, great tasting shrimp!!

Great tasting & easy to make. I did add some minced garlic. Loved the fact that I could make it ahead. We enjoyed it with salad. This is a do again recipe!
In a small saucepan over medium heat melt the butter and then whisk in the flour.
Quickly whisk in the milk and cook, whisking until thickened.
Add chives, shrimp,sherry, salt and cayenne.
Spoon into buttered ramekins or baking shells.
Sprinkle top with wheat germ and cheese.
Bake at 350 degrees for 15 minutes.
Can be done ahead and refrigerated till ready to pop in the oven.