Shrimp Penne Extraordinaire
Prep 30 mins
Cook 30 mins

I found this in our local paper. It is fairly simple to make and quite good.
Directions
Cook pasta in large pot of boiling water until tender but still firm to bite.
Meanwhile fry the bacon over medium-low heat in a 12-inch skillet until crisp, about 3 to 5 minutes. Transfer bacon to paper towels to drain.
Peel and coarsely chop the onion. Add to the skillet along with the wine, garlic and Italian seasoning. Stir to loosen the brown bits from the bottom of the skillet. Increase the heat to medium and cook, stirring from time to time, until the onion is tender, about 2 to 3 minutes.
Crumble the bacon into bits, using a knife if necessary. If using the parsley, chop finely.
Add shrimp and half-and-half to the skillet. Stir well and cook just to warm through, about 1 minute. Do not boil. Remove the skillet from the heat.
Drain pasta. Return pasta to the cooking pot (removed from the heat). Pour the shrimp mixture into the pot with the pasta. Add the bacon and stir.
Serve at once, garnishing each plate with 1 tablespoon Parmesan cheese (or more to taste) and a little chopped parsley, if desired.
Most Helpful
This was an easy to prepare, tasty dinner. The only modification I made to the recipe was to substitute proscuitto for the bacon as I realized my bacon had gone bad when I had already began preparation for the meal and I used fresh garlic. Thanks!

This recipe looked great, because I usually have cooked shrimp in the freezer and all the other ingredients on hand. I think there's a good recipe in here - but not as written. It doesn't say where/when to add the garlic - I assumed w/the onion. The herb seasoning - with the sauteeing onions or at the end? No directions. When I added the half-and-half, I realized my 1/2 cup wine was standing by, but at that point, I did not want to add the wine since the directions said do not boil, and usually that much alcohol in a recipe gets boiled or simmered for awhile. I am not giving a star rating at this time. I respectfully request the Chef post this with complete instructions, and I would be happy to make this again and rate it. Thanks! I feel rating it as posted would not be a fair rating. Made for Zingo portion of ZWT4.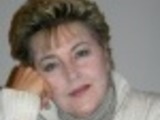 This is quite good, and will definitely make again. A note of caution, the instructions do not say what to do with the white wine or apple juice, nor the Italian seasoning; I added them with the half-and-half. Thanks, Jkoch960! Made for ZWT4.