days70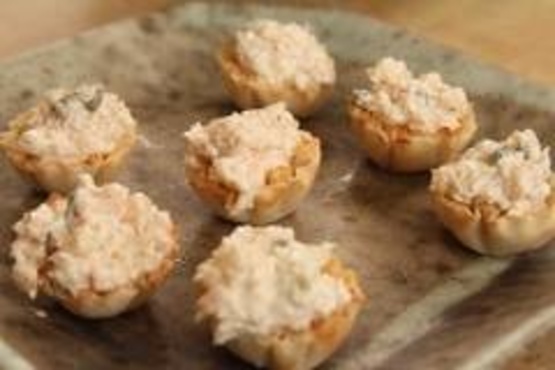 Use this as a spread on crackers, a sandwich filling or one of the layers in a sandwich loaf. I found this in an old Culinary Arts Institute (1956) cook booklet that I bought at a flea market. I've updated it a bit, to include the use of a food processor.

A really quick to make and yummy alternative to the commercially-made spreads, and a recipe I'm glad to have found because I'm becoming increasingly wary of – and reluctant to use – commercially processed foods. I made this with fresh prawns, 1 tablespoon of low-fat mayonnaise and 1 tablespoon of Greek yoghurt, and I added 2 cloves of garlic and about a tablespoon of fresh basil. Thanks for sharing a great recipe which I'll be making again! Next time, I'm going to try this recipe with canned salmon.
Place all ingredients into a food processor or blender. Cover and process or blend to a smooth paste. Keep chilled until ready to use.
Serve on crackers or use as a sandwich filling.