Derf2440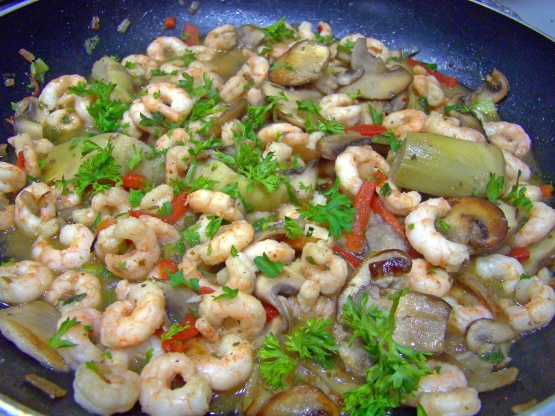 Thanks for your contribution, it made an otherwise dull shrimp dinner into a success. I served it over pasta and added a bit of cayenne pepper. Great recipe and simple, THX again!
Saute mushrooms and shallots in margarine in large skillet until tender; stir in wine, artichoke hearts, chives, and pimiento.
Stir in shrimp and simmer, covered, until shrimp are tender and pink, 3 to 5 minutes.
Season to taste with salt and pepper.
Sprinkle with parsley.