Parsley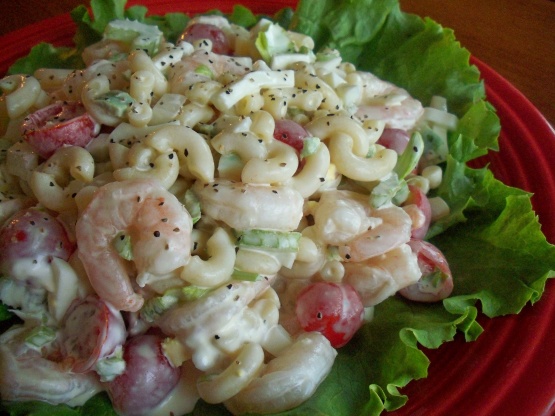 Had this recipe on my database of thousands and made it for the first time a few weeks ago for a cookout with friends...what a hit!! Went like hotcakes with everyone...Not a scrap left in the bowl.

Added celery and red bell peppers. Also a little dash of brandy in the dressing.
Mix together lemon juice and oil.
Combine with cooked macaroni.
Chill for several hours, stirring occasionally.
Fold in shrimp, eggs, green pepper, onion, celery, and tomato.
Blend together sour cream, salt, pepper, and mayo and then fold into macaroni mixture.
Serve in nice salad bowl or arrange on crisp salad greens.