2Bleu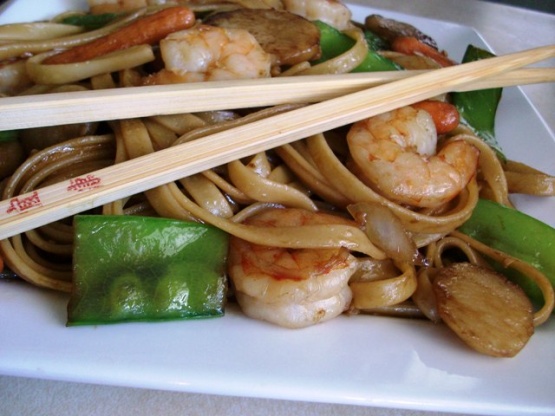 To Make-Ahead: Prepare vegetables; cover and chill up to 4 hours before cooking.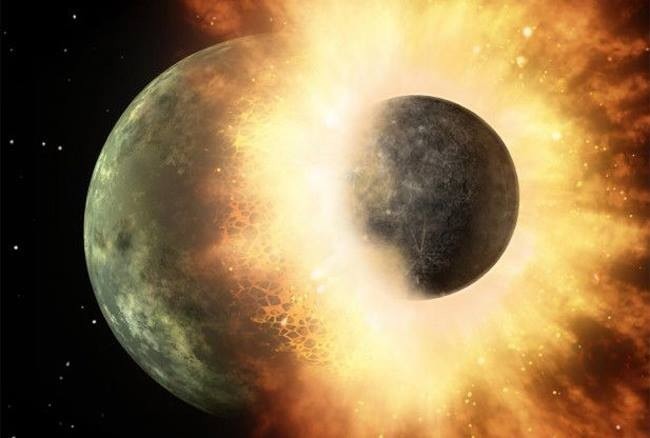 Top Review by 2Bleu
This is a wonderful lo mein recipe. The sauce is superb. I used a skillet rather than a wok. I omitted the celery and cabbage and added in water chestnuts for a nice crunch with the pea pods (personal preference). This worked perfectly with linguini. You could change up the veggies to what's on hand or your preference. As sesame oil is very strong, I used just a little combined with vegetable oil. I chose not to use the cilantro as I associate that with Mexican food and just couldn't see it in an Asian dish. Since I made just 2 servings, I heated the sesame and vegetable oil, added all the veggies, then the shrimp. I then created a center opening, mixed in the sauce (which thickened quickly) and tossed in the linguini. Ready to serve and much enjoyed. Thanks for a keeper recipe.
1

lb medium shrimp, fresh (peeled and deveined) or 1 lb frozen shrimp (peeled and deveined)
1⁄3 cup water

3

tablespoons soy sauce

1

tablespoon cornstarch

1

tablespoon cooking oil (may sub 1/2 sesame oil)

1

garlic clove, minced (optional)

2

stalks celery, thinly bias-sliced (1 cup)

1

medium onion, chopped (1/2 cup)

2

cups shredded cabbage

2

cups fresh pea pods, strings removed (optional) or 2 cups one 6-ounce package frozen pea pods, thawed (optional)

1

medium carrot, shredded (1/2 cup)

4

ounces dried Chinese egg noodles, spaghetti or 4 ounces linguine, cooked and drained

2

green onions, sliced (1/4 cup)
chopped cilantro, optional garnish
Thaw shrimp, if frozen. Cut shrimp in half lengthwise. Set aside.
For sauce, in a small bowl stir together water, soy sauce, and cornstarch. Set aside.
Pour cooking oil into a wok or 12-inch skillet. (Add more oil as necessary during cooking.) Preheat wok over medium-high heat. Stir-fry garlic, celery and chopped onion in hot oil for 2 minutes. Add cabbage, fresh pea pods (if using), and carrot; stir-fry for 1 to 2 minutes more or until vegetables are crisp-tender. Remove vegetables from the wok.
Add half of the shrimp to the hot wok. Stir-fry for 2 to 3 minutes or until shrimp turn opaque. Remove shrimp from the wok. Repeat with remaining shrimp. Return all shrimp to the wok. Push shrimp from the center of the wok.
Stir prepared sauce. Add sauce to the center of the wok. Cook and stir until thickened and bubbly. Return cooked vegetables to the wok. Add hot cooked noodles or pasta, green onions and thawed frozen pea pods (if using). Toss all ingredients together to coat with sauce. Cook and stir for 1 to 2 minutes more or until heated through. Garnish with cilantro and serve immediately.