Shrimp in Ginger Butter Sauce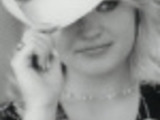 A completely delightful dish for two or a really smart appetizer! Ginger and cilantro liven this French classic fusing it with a Southwest Asian flare. Discovered in Gourmet Magazine, 9/08. Thank you to Vicki in Kansas Brown for the garlic suggestion.
Directions
Heat butter over medium high heat in a heavy skillet until foam subsides, then saute ginger and garlic for about 30 seconds.
Pat shrimp dry and season with salt. Add to ginger and saute 2 minutes.
Add sherry and saute 1-2 minutes more or until shrimp are just cooked through.
Remove from heat and stir in cilantro. Season with additional salt and pepper if desired and serve.