GaylaJ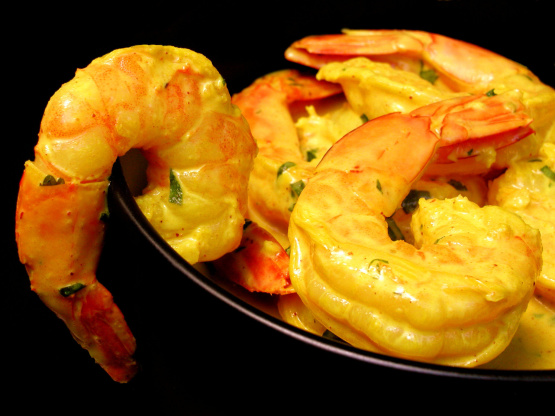 Its really easy and I think that you can pretty much add any seasoning you like if you do not like the Indian spices I have mentioned. Also, adjust the quantities to your taste.
Heat the oil in a pan.
Add the garlic and chopped cilantro.
Add all the seasoning powders.
Add the shrimp and cook till they turn pink.
Add the coconut milk.
Add salt to taste.
Bring to a Boil.
Remember: Thickness and quantity of the gravy is a personal choice, so you may add water to thin it out or add more coconut milk.