Prep 20 mins
Cook 15 mins
This was on Allrecipes.com by milonek. Serves 6 to 8 as an appetizer, or 4 as a main course over buttered angel-hair pasta. It made my mouth water just reading the recipe! Posting for safe keeping.
Directions
Preheat oven to 375 degrees F (190 degrees C).
Lightly grease a 9x13-inch baking dish.
Arrange the shrimp in the bottom of the prepared baking dish. Gently squeeze any excess liquid from the artichoke hearts, break the hearts into quarters, and arrange in spaces between the shrimp.
Sprinkle the bread crumbs and parsley over the shrimp and artichoke hearts; sprinkle lemon juice over the crumbs.
Melt butter with garlic in a small saucepan over medium-low heat; drizzle the butter mixture over the bread crumbs.
Sprinkle the top with Romano cheese.
Bake in the preheated oven until the crumbs and cheese brown lightly and the shrimp turn opaque and orange-pink in color, 10 to 12 minutes.
Serve hot.
Most Helpful
This recipe is really variable - within the same pan. 1 T. of cheese is not much to cover a 9x13" pan! I used 3 times as much, and still only had a sprinkle. When I got a bite with cheese, it was good. When I got a bite without - a bit bland. More herbs would be good too. Nothing wrong here, but needs tweaking up.

This was fantastic! I made this exactly as posted, except I chickened out on the butter and shouldn't have. I only used 1/4 cup of butter, because 1/2 cup seemed like a lot, but it really does need it. The breadcrumbs really absorb the garlic butter and this would have been even better had I trusted the recipe. However, it was still a winner. I used 16/20 size shrimp and served this with some spaghetti with butter and parmesan cheese on the side, as well as Mushroom Florentine (Recipe #133753). An outstanding meal! Thanks for sharing this. Made for Please Review My Recipe Tag Game.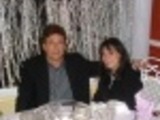 Delicious, easy and fast. This is the third time I've prepared this recipe and every time my husband and daughter liked it. This last time, I doubled the ingredients and used 2 lb. colosial sized shrimp. A keeper.