Shrimp Etouffee With Roasted Corn
This is the second incarnation of this recipe. Very robust and flavorful.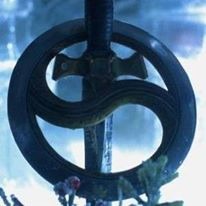 This etouffee had a wonderful flavor. I believe the key was in roasting the vegetables first, so don't skip this step! Once the prep work was done, the recipe actually came together very quickly even with making the roux. I served it over a bed of rice as suggested with a salad and bread. Thanks Jeff for a delicious meal! Made for PAC Fall 2007
Directions:.
Measure out all spices and set aside.
Chop, roast all veggies and set aside.
Using your favorite pan on medium high make the roux. When it starts to smoke a little cut back the heat and cook flour until a reddish brown.
Add the onion, bell pepper and celery and sauté for a few minutes until tender.
Add garlic and all spices. Sauté another minute.
Add stock of choice slowly until sauce is thick and bubbly. You may need to add a little more to make sure you don't taste the flour.
Add the shrimp, tomatoes and roasted corn. Simmer until shrimp is cooked through, about 10 minutes.
Serve over a mold of rice.