Kay D.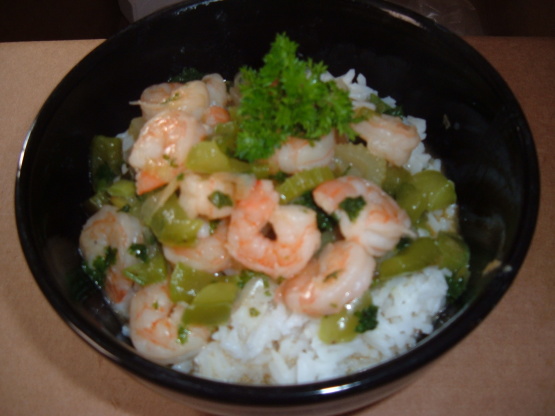 This a wonderful one pan meal. Crusty bread and a salad make for a terrific Nah-leens style dinner.

Oh, CC!! This recipe is so good! We really enjoyed our meal this evening thanks to your posting. I made this exactly as directed, only since it was just the two of us, I cut the shrimp to 1 1/2 lbs. Simple to make yet really delicious! A definate keeper! Thanks, CC!!
In a skillet, melt the butter and stir in the flour.
Cook stirring constantly until this is a rich brown.
Add the vegetables and cook until tender.
Stir in the water, shrimp, parsley and seasonings.
Simmer uncovered for about 20 minutes.
Serve over hot rice.