Parsley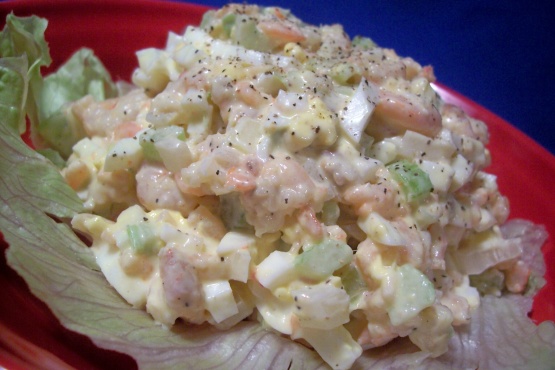 Yummy spread for a sandwich. Or you can use this to make great appetizers.

Inez, thanks for sharing this recipe. This was very tasty. I used it for a sandwich filling. I was out of lemon pepper seasoning, or I should say, mine was rather old and I was afraid to use it so I just added regular pepper. It was fine with just that. I will definately be making this again.
Mix all ingredients.
Can be used as a sandwich spread, or as a topping for crackers.