Linky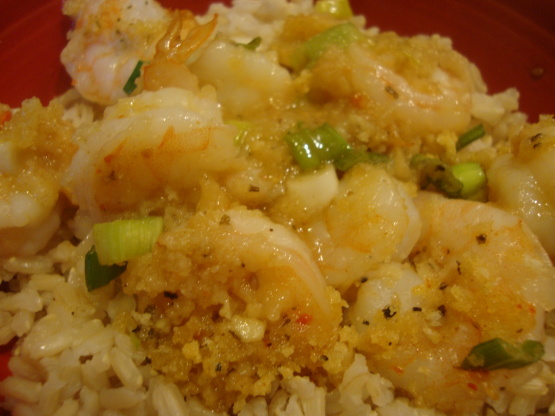 This is from The Good Home Cookbook with a few of my personal modifications. Fresh parsley was originally called for but I used green onion instead; feel free to use either one.
Preheat oven to 350°F Grease a 1 to 1-1/2 quart casserole dish.
Melt the butter in a medium size saucepan over medium-low heat. Add the garlic and saute about 30 seconds.
Stir in the shrimp, sherry, onion, salt, cayenne, and paprika. Add 6 Tbsp of the bread crumbs and stir until moistened.
Transfer the mixture to the casserole dish. Sprinkle the remaining 2 Tbsp bread crumbs on top and bake for 25 minutes, until browned and cooked through. Serve hot.