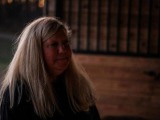 Easy shrimp appetizer that isn't a whole lot of fuss. The use of Old Bay Seasoning is highly recommended, but any seafood seasoning would do in a pinch. Great on a Ritz.
Ingredients
Nutrition
12

ounces shrimp, frozen and cleaned
1⁄2 cup Italian dressing, bottled (or homemade)
1⁄2 teaspoon Old Bay Seasoning (to taste)

1

bay leaf, crushed

Garnish

1

bunch fresh dill sprig
Ritz cracker
Directions
Heat 2 cups of water to boiling.
Add shrimp; and cook 1 to 2 minutes, or until tender.
Drain and rinse quickly under cold water until cooled.
Mix shrimp, dressing, Old Bay Seasoning, bay leaf in bowl.
Cover; refrigerate at least 2 hours.
Before serving put one shrimp on top of cracker, add fresh dill for garnish.