Shrimp and White Bean Stew
Parsley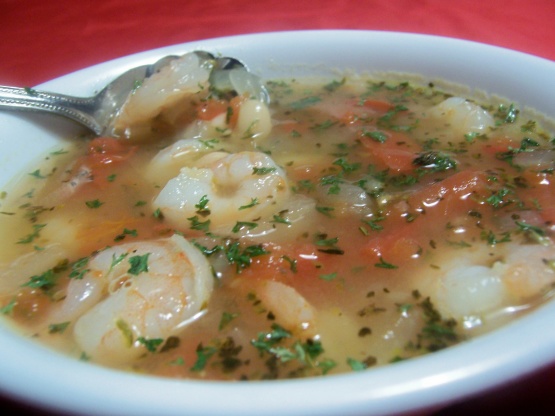 Healthy, simple, and surprisingly delicious.
Heat the oil in a soup pot. Add onion and garlic and cook, stirring frequently,until the onion softens, about 3 minutes.
Stir in the beans, tomatoes, and herbs.
Add broth and bring to a boil over high heat.
Reduce heat and simmer until the stew is slightly thickened, about 15 minutes.
Add the shrimp and simmer just until cooked through, about 2 minutes.
Add parsley and serve.