Shrimp and Citrus Cocktail
teresas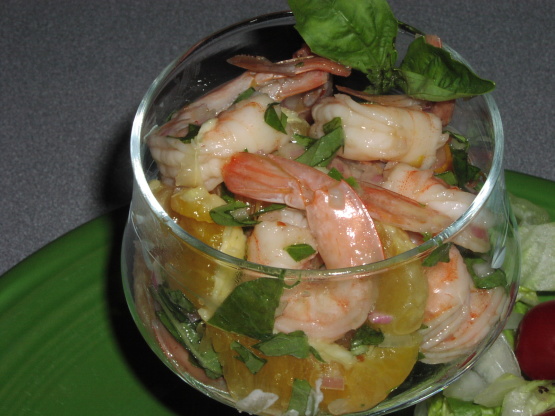 Found this in Southern Living December 2011

This was a perfect light dinner on a hot summer evening! Served with garlic bread and Blue Moon beer :) Loved the orange in the background of flavors!
Made in your Memory Papa D ! RIP
Whisk together olive oil and next 6 ingredients in a large bowl.
Pour mixture into a large zip-lock bag, add shrimp, seal bag and turn to coat.
Chill 3 to 8 hours, turning occasionally.
Drain shrimp mixture, and stir in orange segments and basil.
Spoon mixture into chilled glasses or small serving bowls.