Shrimp and Bean Sprouts (Low Carb)
SEvans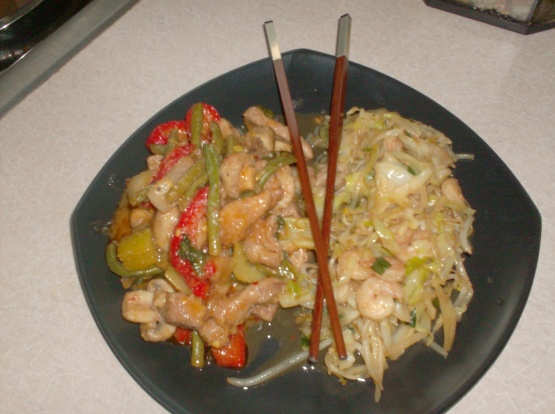 Super Simple - lots of taste - no one will miss the carbs. This recipe is shown with my Low Carb Pork Stirr Fry. All measurements on the vegetables and shrimp are approximate - you can use more or less to suit your needs.
In a glass or plastic bowl prepare your sauce - combine garlic, ginger, soysauce, oyster sauce and a little pepper for taste. Set aside until near the end.
Heat approximately 1 - 2 tablespoons oil in a wok - saute onions for 1 - 2 minutes - add cabbage and stirr fry until cabbage is mostly soft- approximately 10 minutes. Add shrimp and continue to saude until cooked - add sprouts and sauce. Stirr fry until sprouts are warm and everything is coated with the sauce.
Serve.