KateL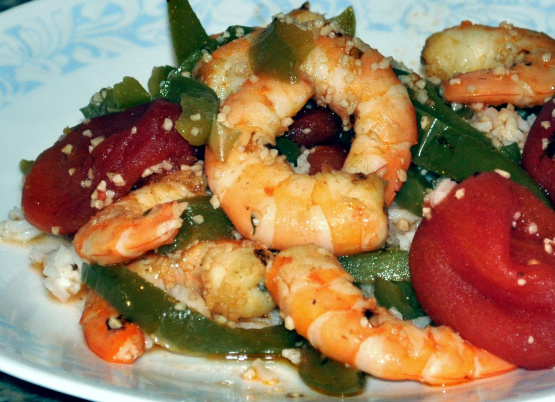 This recipe came from a really old copy of Southern Living magazine. I haven't tried it, but it sounds great. I plan on trying it as soon as I find some fresh shrimp! The mix of bacon, tomatoes, garlic, and bell peppers sounds great! Serve over hot, cooked rice or grits. The original recipe didn't call for any seasoning, but I like to add a shake or two of Brennan's Cajun Seasoning Mix, or something similar. Also, have hot sauce on hand for those that like it hot!
Cook bacon in a heavy skillet until brown and crisp. Remove from skillet and set aside.
Add tomatoes, green peppers, and garlic to skillet; simmer until peppers are tender and tomatoes are reduced to about one-half. This takes about 40 minutes.
Add shrimp, and simmer 5 minutes until heated through. Serve with hot rice or grits.