Parsley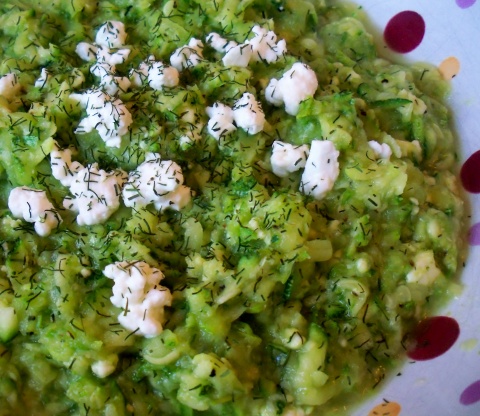 This is an simple side to prepare and tastes great. This came from the 'Moosewood restaurant cooks at home' cookbook.

I had to cook this quite a bit longer due to a lot of moisture in my zucchini, but the flavour wasn't hurt a bit. I used a bit less oil and a pinch of dried dill. Excellent use of zucchini. Thanks!
Shred zucchini on coarsest side of grater Heat oil in large skillet, add zucchini and garlic Saute on medium heat, tossing often for about 5 mins or until excess moisture has evaporated Add the dill and grated feta Serve immediately.
The zucchini should be bright green and firm-tender.