Shredded Chicken for Enchiladas, Tostadas, Tacos...
Prep 15 mins
Cook 30 mins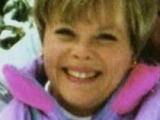 This is an authentic filling used for Mexican dishes such as: enchiladas, tostadas and tacos. You can easily double the recipe, as it freezes well. I always have some on hand in the freezer. Use this in place of plain shredded chicken; and it will kick an average Mexican recipe up a notch (IMHO). COOK'S NOTES: 1 whole frying chicken, giblets and excess fat removed, can be used instead of boneless chicken breasts.
Directions
Place first four ingredients in a pot. Add just enough water to cover the chicken.
Bring to a slow boil, cover, lower heat to maintain a simmer and cook until done, about 20 - 25 minutes. If using a whole chicken; cook approximately 50 - 60 minutes.
Remove chicken from pot, let cool and shred. (I cool my chicken in the refrigerator to be safe) If using a whole chicken; remove meat from bones and shred. Reserve broth.
In a large pan, melt butter over low heat.
Add the remaining ingredients listed, except tomato sauce, salt, and broth.
Sauté until soft, about 10 minutes.
Stir in shredded chicken and briefly sauté.
Add tomato sauce and ½ cup of reserved broth.
Salt to taste.
Most Helpful
This was great! I actually ended up using the crockpot and had to modify it a bit because of that. I threw in 4 completely frozen chicken breasts, a can of petite diced tomato, one small can of tomato sauce, and half a cup of chicken broth. I cooked it for 6 hours and it shredded easily but next time I will cook it on the 8 hour setting so it cooks a little slower and infuses the flavour more. The chicken was delicious and moist and the sauce was out of this world! I made tacos with soft corn tortillas, guac, shredded cheese and sour cream with some Mexican rice. Amazing! thanks for the recipe I will definitely be making this again
A miracle happened with my adaptation of this recipe. <br/>I had four day old cooked chicken I did not want to throw out, but afraid to eat as was. I wanted to cook it again, long and slow to rescue it for another meal.<br/>So, I came across this recipe, doubting it would resuscitate the chicken to a much enjoyed state, but unwilling to throw out the chicken.<br/>Here's what happened: I had fresh tomatoes, Ancho peppers and Salsa peppers (hot) from the garden (last gasp of Summer). I chopped those along with the garlic and onion in recipe. I was too lazy to chop cilantro (which I love but had).<br/>I threw all this into a heavy cast iron skillet along with the cumin, marjoram, pepper and chicken. (Did not add any butter, water, broth, salt or tomato sauce.) Put burner on low, covered skillet, poured a glass of wine and watched TV news, let it cook down about an hour.<br/>Located some flour tortillas, rubbed a few with drop of olive oil both sides, toasted in another cast iron skillet set on low burner, toasting both sides. When crisp, put a sprinkle of Mexican blend cheese on top to melt, served up the chicken mixture, crisp tortilla on top (!), heated some canned green enchilada sauce to go over tortilla, garnished with sour cream and some raw, chopped onion.<br/>OMG This was the lazy person's chimichanga!<br/>Bonus was low fat, inexpensive, and absolutely delicious.
I love this recipe, it makes it easier when craving a local restaurants chimichanga, and we can't make it out. I never have the green pepper or tomato on hand so I use canned diced tomatoes and my family loves it. Thanks for the great addition to my mexican food cravings that I can now satisfy with more than ground beef tacos.