Shredded Cabbage With Butter and Bread
Parsley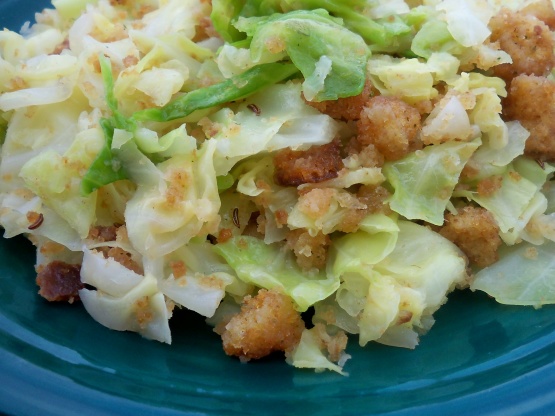 This doesn't sound like anything special but it will make a cabbage lover out of people that don't like cabbage. Great with pork.
Melt the butter and add croutons. Add the mustard and caraway seeds and stir over medium heat until the butter browns and smells nutty. Remove from heat.
Place the cabbage in water and cook for 2 minutes, exactly. I prefer to steam the cabbage instead of boiling it.
Add the cabbage to the butter crumb dressing and toss to coat thoroughly. Serve immediately.