Shredded Brussels Sprouts With Bacon and Onions
GaylaJ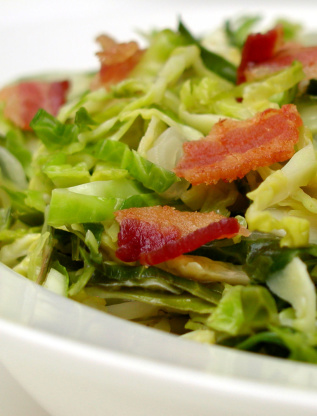 I love Brussels sprouts and think they have an undeserved bad reputation with so many because they are often overcooked. (Cooking Brussels sprouts releases sulfur compounds; when overcooked, they develop an unpleasant sulfurous flavor and smell.) In this recipe, adapted from Eating Well (October/November 2006), a small amount of bacon goes a long way to impart its wonderful, smoky flavor to the sprouts.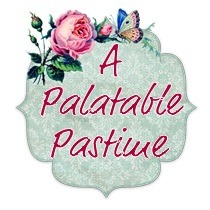 This is excellent! I used a 10 ounce bag of fresh shredded Brussels sprouts that Trader Joe's carries. I essentially halved the recipe but did use 2 slices of bacon, 2 tsp. dijon mustard, only about 1/4 cup of the water and white balsamic vinegar. I was having lasagna and I recently saw on "The Chew" that balsamic vinegar with a pasta dinner can help lower blood sugar spikes. Quick, easy and very yummy! Thanks for sharing-
Cook bacon in a large skillet over medium heat until crisp (5 to 7 minutes); drain on paper towels, then crumble.
Add onion and salt to the drippings in the pan and cook over medium heat, stirring often, until tender and browned (about 3 minutes).
Add water and mustard, scraping up any browned bits, then add Brussels sprouts and cook, stirring often, until tender (4 to 6 minutes).
Stir in vinegar and top with the crumbled bacon.