Prep 10 mins
Cook 45 mins

I got the recipe from my roommate from Hilo, Hawaii. She shared a bunch of recipes with me.
Directions
Heat oil slightly in wok.
Add garlic and ginger and stir until light brown.
Add chicken pieces and fry until lightly browned.
Add sugar and cook until sugar is melted.
Add shoyu and wine.
Bring mixture to boil.
Lower heat, put cover on wok, and simmer about 30 minute Stir contents occasionally.
Most Helpful
Very good!!! I cut the recipe back for 2 thighs. I used boneless, skinless thighs. I also topped it with fresh sliced scallions. I will be making this again. Thanks LavenderLynn for this recipe.

Surprising! A recipe with so few ingredients and I thought it was delicious. I think the key was sugar and cooking on low for 30 minutes. The chicken/sauce almost caramelizes. I served this over rice and loved it. My husband didn't care for what he thought was too strong of a flavor, though. I would rate this a 5 and he would rate it a 3. Guess who won? ;)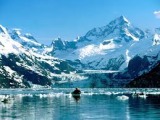 This was oh so quick and oh so good, although decidely sweet! I used 5 boneless skinless chicken thighs (for 2 people) and made the full amount of sauce, using dry sherry. My chicken was done ahead of schedule, TG for my instant read thermometer. After removing the cooked chicken thighs, I turned up the heat to reduce the sauce in a few minutes and was pleased with the amount of sauce to drizzle over the chicken, rice and steamed veggies. Thank you for sharing. Made for Please Review My Recipe tag game.