3 Reviews
Great, flavorful beans! Added extra green pepper and onion (and a bit of oil) but otherwise followed pretty closely. Nice to find a recipe to use up some of that canned grape juice from our Concord vines. Thanks, Iowahorse!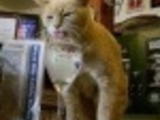 Absolutely fantastic!!! I have made this a few times and really like the heat and sweet of this dish. I follow the recipe to the letter and was rewarded by a yummy, inexpensive dinner. Thank you for posting.
What a fabulous recipe! My husband loves spicy foods and the kids don't, so I made this on a night that they kids would be elsewhere. My husband wanted to say, "Two thumbs way, way up!" That's good stuff! I served it with Garlic Bread and it hit the spot!

Shotgun Red Beans And Rice