Shortcut Filipino-Style Ensaymada Especial
chef1aB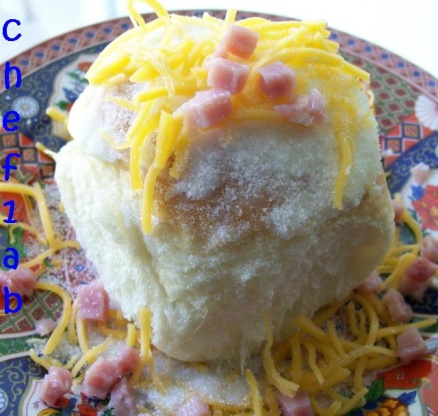 For those far from the Philippines and nostalgic for Ensaymada Especial, this is a quick, easy, & very tasty way to experience it. I got the idea for using Hawaiian sweet rolls when I visited a food blog several years ago. I have since improved on the recipe by using spreadable butter (Smart Balance brand) and adding shredded mild cheddar cheese and prepackaged sweet diced ham (John Morrell brand) to give it that extra-special touch.
Take a sweet roll
Spread butter on top.
Sprinkle sugar over the butter.
Garnish with cheese and ham.
Eat & enjoy!