Shortcakes (Robin's Best Biscuits)
Prep 17 mins
Cook 13 mins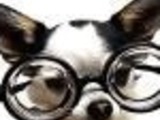 Wonderfully tender cakes--with the sugar, a perfect base for berry or peach shortcake; without the sugar and with a bit more salt, a great biscuit.
Directions
Pre-heat oven to 400 degrees F.
Line baking sheet with parchment paper.
Combine flour, sugar, baking powder and salt in a large bowl.
Add butter and rub it in with fingertips until mixture resembles coarse meal.
Whisk milk and egg together in a small bowl.
Add milk mixture to dry ingredients, stirring til dough forms and turn dough out onto lightly floured board.
Knead gently, about five turns and pat dough into 6" x 4" rectangle.
Cut into 8 rounds and arrange on baking sheet, separated by about 2".
Bake about 13 minutes or til tester comes out clean.
Most Helpful
I made these as shortcakes and they were terrific! Great texture, perfect sweetness and the whole milk and egg made them nice and rich tasting. Topped with recipe #374418 and really enjoyed - thanks for sharing the recipe! Made for Fall PAC 2009

These are very good. I added a little bit more sugar to make them a little bit sweeter. I don't have a rolling pin so I dropped large tablespoons full of the dough onto a cookie sheet and it worked out fine. A little on the dry side. but I think that's so more of the juice from whatever fruit you use will be absorbed. I made Recipe #40298 to go on the shortcakes. It was a very good combination. I want to try these with strawberrires. Thanks for a great recipe Kate. Very Good!!

Pretty good biscuit recipe. Not as fluffy as I like mine, but still very tasty! Made for ZWT 3!