Derf2440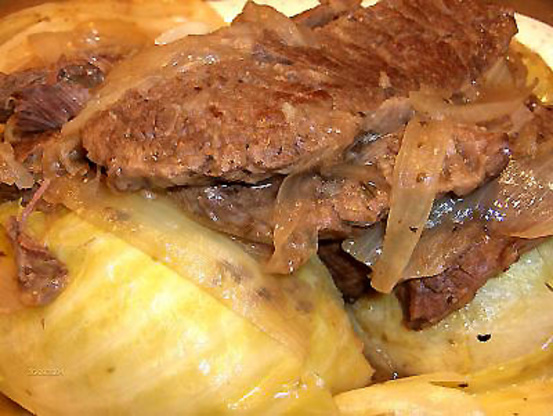 I got this in my e-mail yesterday from Ethnicgrocers.com in a newsletter. The newsletter gave recipes for a Polish dinner, and this was the suggested entree.Looks like a winner, and so it goes on my "must try" list. The number of servings was not given, so I'm guessing 6-8.
Heat oil in a large, heavy pot.
Brown short ribs on all sides.
Sprinkle with salt and pepper.
Add remaining ingredients except cabbage.
Cover and simmer for 1-1 1/2 hours.
Add cabbage wedges and cook until cabbage is tender, about 20 minutes.