IngridH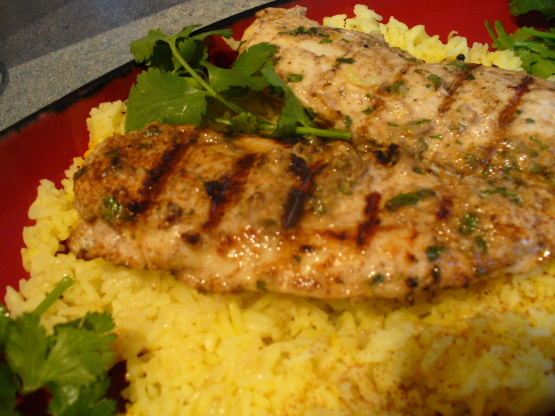 This is my favorite recipe for grilled chicken on skewers.

Yummy dish! The marinade was very simple to make, and really flavorful. The chicken was perfectly tender and juicy, with a bit of heat from the cayenne, and a nice tangy flavor from the yogurt and lemon. I used two huge chicken breast pieces, which I cut in half lengthwise rather than cutting into chunks for skewering. This was more than enough for the two of us, with enough leftovers to serve again. I also cut the marinade recipe in half, and it was plenty for that amount of chicken. We love Shish Tawook, and order it a lot at a local restaurant, thanks for posting a recipe for it that I can make at home.
1. Mix all ingredients together and let marinate in the fridge for about 4 hours.
2. place chicken cubes on skewers and grill till done.
3. Serve immediately.
N.B. If using wooden skewers don't forget to soad them.