Shish Kabab (Middle East, Palestine)
Allan N.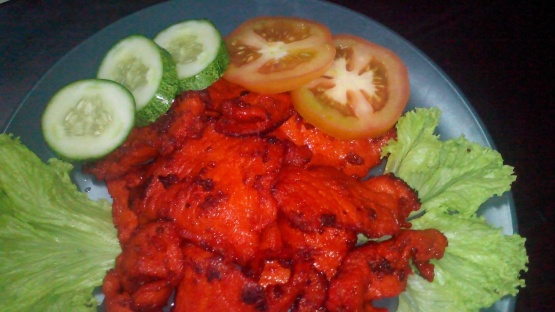 These are absolutelyyyy delicioussss on the grill! But on the days you can't fire up the grill I just put them under the broiler for a couple minutes on both sides and they still come out awesome! This is a must have in Palestine, everyoneee loves kabab!! This recipe also calls for two packets of goya sazon, but I couldn't list it under the ingredients because zaar didn't recognize it. The sazon gives it a nice flavor as well as a little color!

Top Review by lexi L
Thank you for this recipe- it was a winner with my picky family. I will add this to our "dinner rotation" and it will be a regular in out house. I didnot have any goys sazon- I think I know where I can find it and will used it next time. Would like to know if there is any kind of sauce that this is normally served with.
In a food processor mix the fresh parsley, garlic, and onion and mix it until there are no clumps. The finer its chopped the better.
Mix the ground beef with all the spices.
Add the parsley mixture to the meat and mix well, making sure all the parsley is mixed into the meat as evenly as possible.
Make pieces of meat that look like fat fingers and slide onto skewers.
Either put on the grill and cook on each side until well done or put under the broiler on a piece of aluminum foil and cook each side until done.