Shirley's Homemade Biscuits
diner524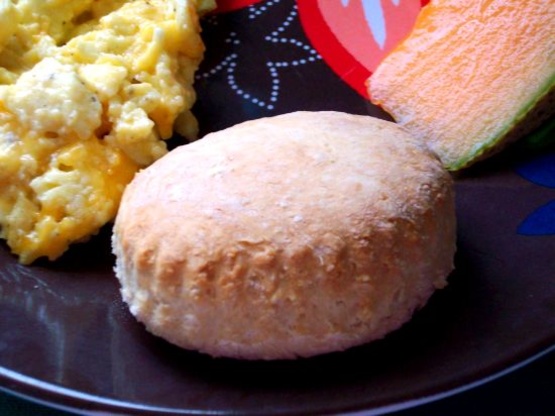 These biscuits are originally from an old Betty Crocker cookbook that my mom had I think...They are really YUMMY, and especially good with butter and jelly on top, with a nice mug of hot chocolate! Mom used to fix these a lot on Sunday nights after having a huge dinner. Just something to snack on with our hot chocolate... Fond memories for me for sure...These are great for strawberry shortcake too!

Wow! I thought I was hopeless with biscuits-- guess not! I used half whole wheat flour, so it took a tablespoon more of milk. I also used butter in place of shortening. Great flavor and they were beautiful, too. Thanks so much, and this will become my staple biscuit recipe.
Mix together, and roll out into a floured surface, to about 1/2" thick.
Use a round cutter or glass dipped in flour, to cut out biscuits.
Place on greased pan, and bake at 450 oven,.
about 12-15 minutes, or until brown on top.