Parsley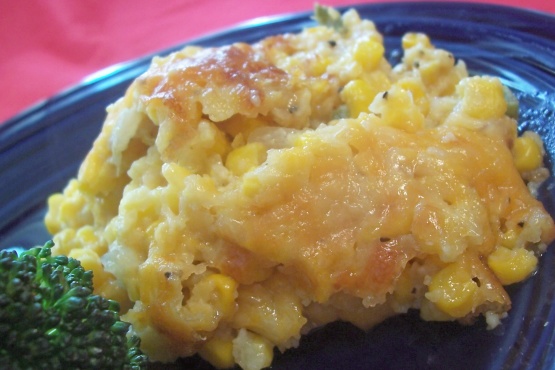 This is my cousin's recipe, it looks so pretty on a Christmas buffet and tastes great too.

Thank you. Mom used to make this dish but I never got her recipe for it. All I could remember was the crackers and the corn. Brings back memories of my childhood!!!
Drain the whole kernel corn. Mix together everything except for the cheese and bake in a greased baking dish at 350 degrees for 35 minutes.
Remove and sprinkle cheese on top and bake until cheese is melted.