A delicious meat-free take on a shepherd's pie from VegNews. We really enjoy this - nice and filling with plenty of flavor. I have successfully subbed in lentils for the veggie crumbles before - I just prepare 3/4 cup dried lentils according to package directions and proceed from there with the recipe.
Directions
Potato Topping: Bring potatoes to a boil in a large pot of water until soft enough to mash, about 20-30 minutes. When ready, drain and mash with milk. Season to taste with salt and pepper. While the potatoes are boiling, you can prep the gravy and filling.
Gravy: Prepare the gravy in a small saucepan. Bring the broth, tamari soy sauce, thyme, salt and pepper to a boil. Reduce heat and stir in the cornstarch water mixture. When sauce thickens (about 2 minutes), stir in milk. Adjust seasonings to taste.
Filling: Heat 1 tablespoon olive oil in a large saucepan over medium heat. Add onion and carrot and cook until softened, about 7 minutes. Add veggie crumbles, gravy, peas, tamari soy sauce, thyme, salt and pepper, and mix well. Remove from heat.
Pie: Preheat oven to 350°F Prepare the pie by lightly greasing a baking dish. Place filling in the bottom and spread the mashed potatoes in a layer over the top. Drizzle remaining 1 tablespoon of olive oil over the top. Bake for 30 minutes, or until filling is hot and potatoes are golden.
Reviews
Most Helpful
I made this with the lentil option, and absolutely loved it! I even did it without any added oil and it didn't lack any flavor at all. In fact, just the opposite -- it was full of hearty, deliciousness! So easy to make, this one is a keeper!

Really really good! I loved the flavor of the thyme in this. I used the veggie crumbles (TVP) and replaced the carrot with mushrooms since my hubby hates them, then I added a top layer of shredded cheddar cheese, like my grandma used to. And it came out delicious! Hubby loved it, and we ate a bunch, even still we have leftovers! Thanks for posting! Made for ZWT8.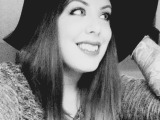 Loved it. Very good savory flavor with great gravy. The lentils add great texture and flavor too.