Sheila's (saucy) Brussels Sprouts
Parsley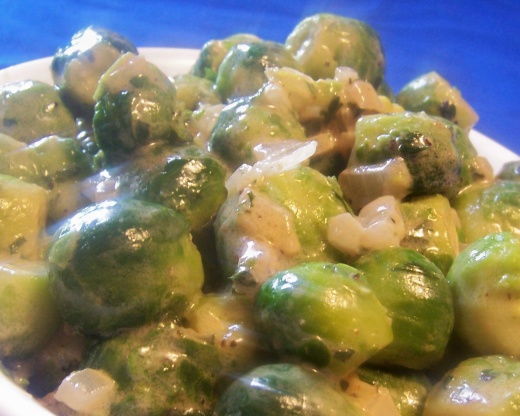 This is the other recipe for brussels sprouts from the Bridge series of cookbooks that is so delicious. I think I prefer this one over Sheila's (tolerable) Brussels Sprouts, but they are both really tasty. Cook and prep. times are approximate.

I sauted one onion, added the sprouts and 1 cup broth. Cooked,covered for 8 minutes, removed the cover added the rest of the ingredients and let simmer until liquid was reduced to almost nothing. Excellent recipe. I'm not a big brussel sprout lover (like my husband) but these are good!!
Wash and trim brussels sprouts.
Cook (uncovered) until tender.
Meanwhile, melt butter and saute onions until soft, but not brown.
Add remaining ingredients and blend well.
Pour over cooked sprouts.