Sheila's Peppered Lamb Chops
lazyme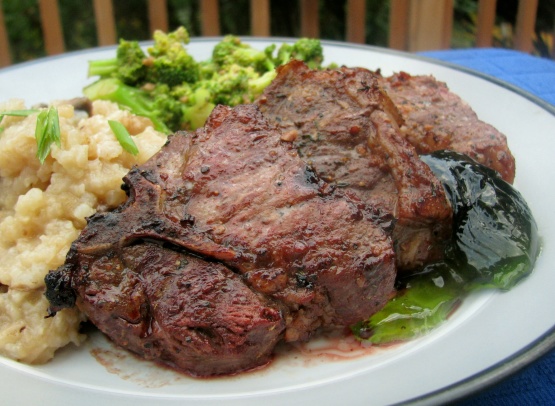 This is hands down the best recipe that anyone ever gave me! It comes from my friend Eleanor. Cooking time reflects app. marinating time. Enjoy!

Wow!! You could definitely find this on the menu at a 4 Star Restaurant. I am somewhat new to Lamb as this was the third time I had ever eaten it and the first time I have ever cooked it. I cooked it over a charcoal fire with 1 piece of hickory wood to add to the flavor. The only thing I changed to the recipe was to add dried rosemary to the marinade (2 tsp). An awesome paring to this meal was a recipe I created tonight, Roasted red potatoes and Yam's. Went awesome with the Lamb, Sweet & Savory.
Combine all ingredients and marinate at least 1/2 hour.
Broil or grill to desired doneness.