Sheila's Famous Mustard-Glazed Corned Beef and Cabbage
rpgaymer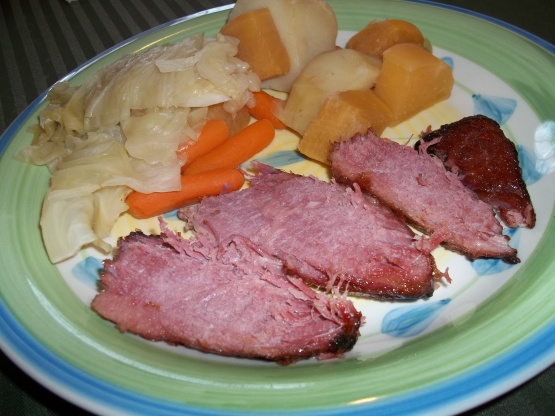 I grew up on corned beef and cabbage, which we had regularly (and not just on St. Patrick's Day). It was something I always enjoyed so I was surprised when, as an adult, I came across many people who professed their dislike for the meal. After much experimenting, I came up with a juicy, tender corned beef that everybody likes, even the corned beef-haters. This recipe halves easily. For the liquid, I prefer a nice caramel porter. While this takes several days, there really is not a lot of real effort involved, just planning.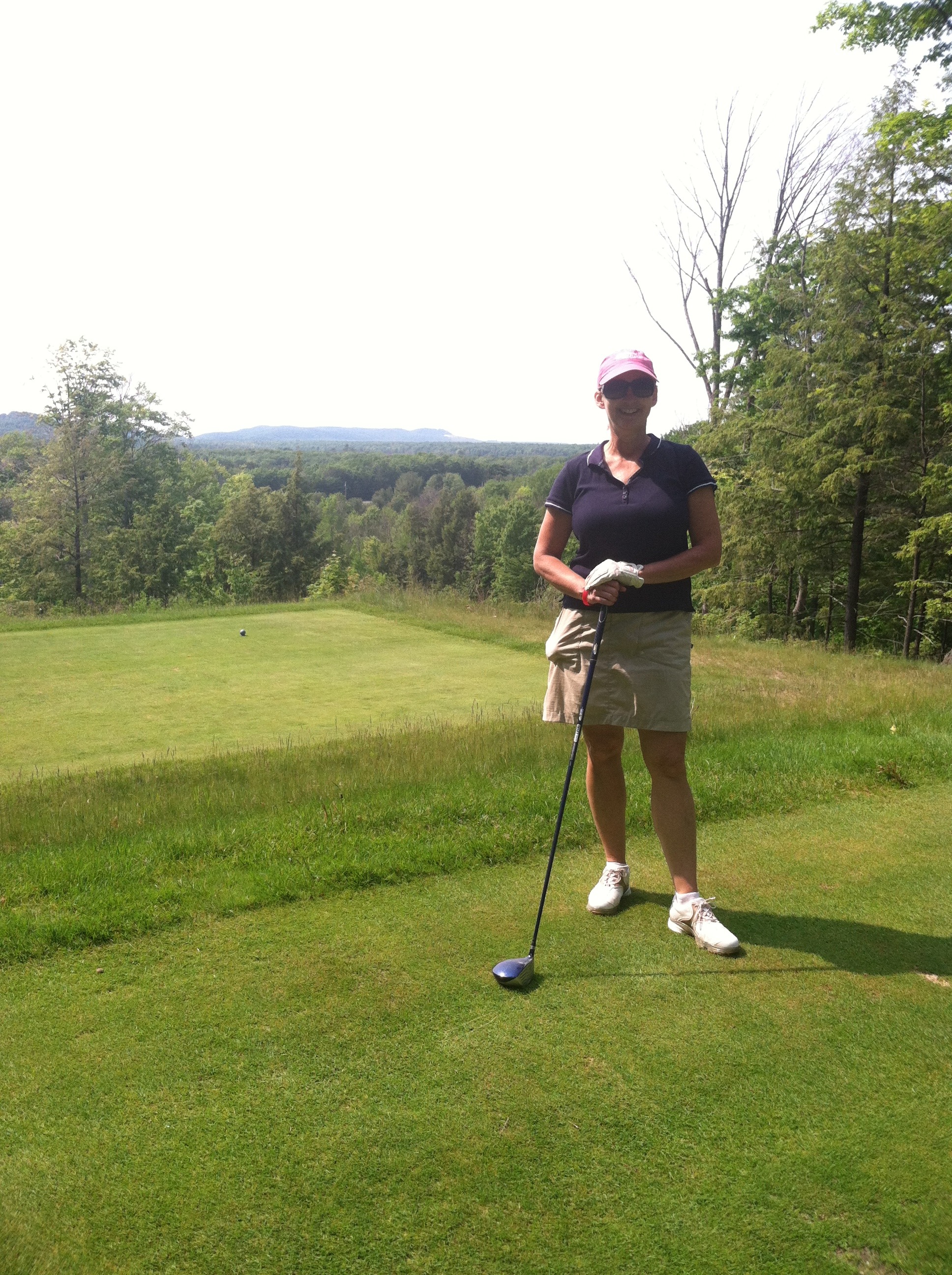 I have waited for 3 days to try and rate this recipe. It was well-worth the wait! I love that my St. Patrick's Day dinner (which I had to transport to my Mom's) only took about 15 minutes to heat up/broil on the actual day. So cool. I thought the flavor was great - it didn't taste like beer at all - and the corned beef was so tender. I worried about leaving the veggies in all that liquid for 24 hours, but they were still great. All I did was add a bit of salt and pepper to the veggies when served. Thank you!
Day 1: Add corned beef brisket to a kettle or stockpot that is large enough to hold it. Pour in both bottles of porter or stout, the add enough water to cover the beef entirely. Add onions, bay leaves, salt, peppercorns, garlic and cloves. Over high heat, bring to a boil, the reduce heat to a simmer and cover. Simmer for about 4 hours, until beef is fork-tender. Remove from stove and let cool, then refrigerate overnight.
Day 2: Remove corned beef from liquid, wrap tightly in aluminum foil and refrigerate overnight. Strain liquid from kettle to remove solids, then heat over medium-high heat until liquid comes to a boil. Add cabbage, potatoes, carrots (and/or parsnips, and rutabaga (or yellow turnip). When liquid is simmering, cover and simmer for about 30 minutes or until vegetables are just crisp-tender. Remove from stove and let cool, then refrigerate overnight.
Day 3: Remove corned beef from refrigerator, unwrap, and carefully trim off any excess fat. Allow to sit out at room temperature while finishing vegetables and glaze. Reheat vegetables over low heat (so as not to overcook them). In a small saucepan, combine corn syrup and mustard. Bring mixture to a boil over medium heat, stirring constantly with a wooden spoon. Reduce heat to low and simmer uncovered for about 10 minutes, stirring occasionally. Remove from heat and let cool slightly. Preheat broiler and place rack to top of pan will be 5-6 inches from heat source. Place corned beef on broiler pan rack and brush with some of the glaze. Broil corned beef for 8-10 minutes, brushing top and sides frequently with remaining glaze. Remove from broiler and cool for about 5 minutes, then slice against the grain (at a diagonal). Using slotted spoon, remove vegetables from kettle and serve with corned beef, spooning on some vegetable cooking liquid, if desired.