twissis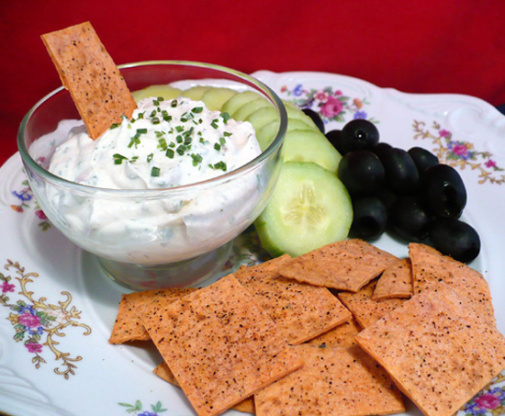 This is from Ireland. Now I'm not sure when Ireland started making feta and ricotta cheeses but it's intro reads: "Cheeses made from sheep's milk are quite popular in Ireland, and this tasty concoction uses two - feta and ricotta. Whether your feta and ricotta come from the milk of sheep, cows, or goats, the mixture will be delicious."

This was a great little recipe. Came together in a flash and was the hit of the party. Thanks for sharing the recipe.
In the bowl of a food processor combine the cheeses and process until smooth.
Add the brandy and puree.
Fold in the green onions, pine nuts, and dill and continue to fold until the mixture is well blended.
Spoon into a 2-cup decorative serving bowl.
Cover and chill at least 2 hours.
Serve with French bread, crackers or crisp breads.