Shaved Brussels Sprout Slaw With Walnuts and Romano
loof751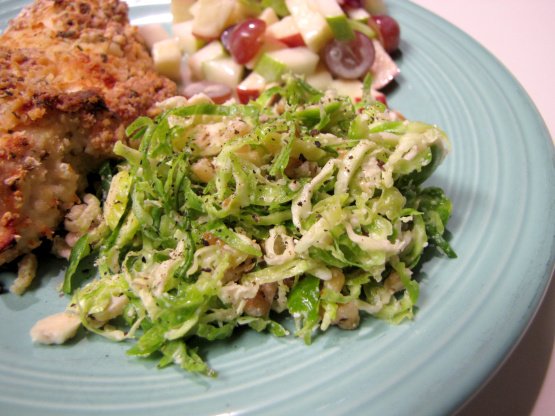 From Gourmet Today. A great fall salad that would be perfect for Thanksgiving. You can slice the Brussels Sprouts by hand or use an adjustable blade slicer.
Holding each Brussels sprout by stem end, cut into very thin slices using a mandoline or other adjustable blade slicer; discard stems. Transfer to a large bowl. Toss to separate leaves.
Lightly crush walnuts with your hands. Add to Brussels sprouts, along with cheese, oil and lemon juice and toss to combine. Season with pepper.