Shaun's Scrumptious Artichoke Dip
PanNan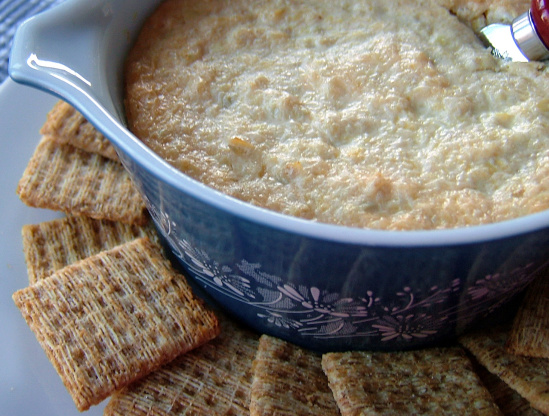 This is a fantastic and easy recipe for those people that love decadence without the fuss! My SIL made this for a party and it was the hit of everyone. She ran out after 1 hour and had made a double batch. Simple and easy to make yet tastes like heaven. If you do not like artichokes (as I do not) believe me you will love this! I have made it several times since she gave me the recipe and so far anyone who says they do not like artichokes gobbles this up. Super easy 5 ingredients
drain artichoke hearts.
blend together with all other ingredients.(or mix by hand for chunkier version).
put in ovenware bowl/crock.
bake for 20-30 minutes at 350 degrees until golden brown on top.
serve with sturdy crackers and a smile.
(I use triscuit crackers).
can be made low fat using low fat cream cheese, low fat mayo, skimmed parmesean cheese).