Sharp Cheddar Cheese Ball
vrvrvr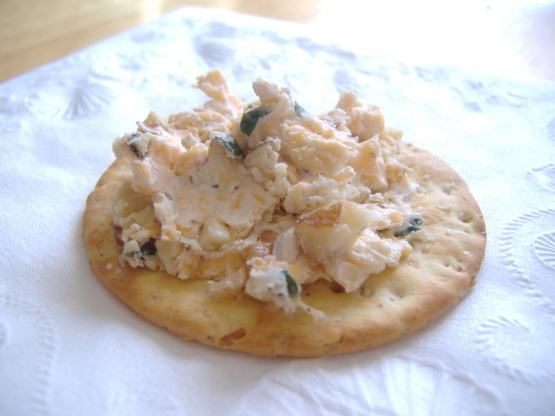 This is a must at any family event my grandmother hosts! It's always out on the counter the whole time we're there...but it never lasts long.

Top Review by vrvrvr
Excellent cheese ball...great flavor, easy to prepare! Next time I will add a couple drops of Tabasco for a little more zing. The french onion dip in this is perfect. I rolled this in a mixture of finely chopped pecans and walnuts. Get the crackers ready and go! Thanks for posting.
Combine all ingredients (can use electric hand mixer) and shape into ball.
Refrigerate, but let set out at room temperature before serving.
Serve with crackers.