Boomette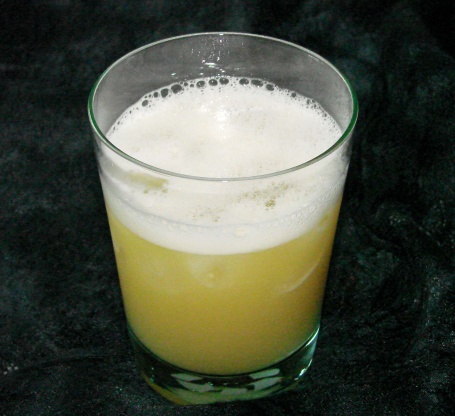 A good friend of mine sent me this recipe years ago. She knows that I just love a nice rummy, fruity drink in the summer. This one did not fail to please! YUMMMMMM!
1 1⁄2 ounces dark rum

1

ounce coconut rum
1⁄2 ounce banana liqueur
1 1⁄2 ounces orange juice
1 1⁄2 ounces pineapple juice
Mix and serve on the rocks, or prepare in blender with ice. Garnish with an orange slice and a cherry!