Shanna's Jiffy Mix Cornbread Made Better!
Prep 20 mins
Cook 20 mins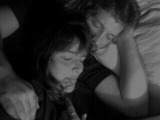 I got this from our dear daughter and wow does it make the cornbread moister and creamier. Thanks Babycakes!
240.97 g box Jiffy corn muffin mix
78.07 ml milk
1 egg
59.16 ml butter, room temperature
aluminum foil (to cover pan)
Directions
Preheat oven to 400°F Mix Jiffy, milk, and egg in a small bowl. Mix until all ingredients are well blended but not over beaten/mixed. Place into an 8x8 baking dish (or cake pan) and bake for 15-20 minutes. (This step is all from package directions).
Remove from oven and immediately spread the butter over top of cornbread until butter is melted and bread is fully coated on top.
Immediately cover with aluminum foil, creating a tight seal around the pan. Wait 10-15 minutes before slicing and serving.
The foil steams in the butter and makes a normally gritty cornbread nice and smooth and creamy. The leftovers (if any), also keep better as it retains it's moisture. Simply microwave any leftover slices for about 20 seconds and serve!
Most Helpful
This is my go-to cornbread recipe. It's quick, easy and tasty....
Definitely something I'd make again, since I usually have several boxes of Jiffy around (actually more like 6 or 7 boxes)! Delicious, for sure, as so easy to make! [Made & reviewed during the current ADOPT A TAG event]
Perfect recipe - so delicious. I actually added two pats of butter into the mix, baked it, and then added MORE butter on top, covered w/tf for about 10 mins. mmmm.