Rita1652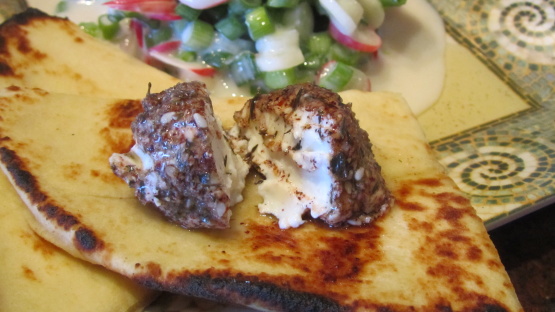 This Sephardic recipe looks fabulous so I am submitting it for the Zaar World Tour.

I strained Recipe #464472 to make a thicker yogurt like cheese.The kefir has so much more good for your body goodies! I must say I didn`t measure anything. I used Recipe #65710. This is so creamy, rich, vibrant and Taste bud awakening delish appetizer.
Thanks Beth!
Drain the yogurt overnight in a triple layer of cheesecloth. (I line a large strainer and hook the strainer across the sink.).
Every few hours, Kind of "roll" the yogurt around in the cheese cloth.
When the yogurt is firm and the consistency of a soft cream cheese, mix in the chopped red peppers, garlic, and season to taste with salt and pepper.
Take a tablespoon and roll the cheese mixture into balls.
Place za'atar in a tray and roll the balls gently to coat them.
Place balls gently into a bowl and cover with olive oil. Let "marinate" overnight. As long as the cheese balls are covered completely, there's no need for refrigeration.
To serve, lift cheese balls gently from the now-herbal oil (great for other uses!) and plate. Serve with pita petals (the pitas split, cut in wedges, and then toasted).