Cnd-Tom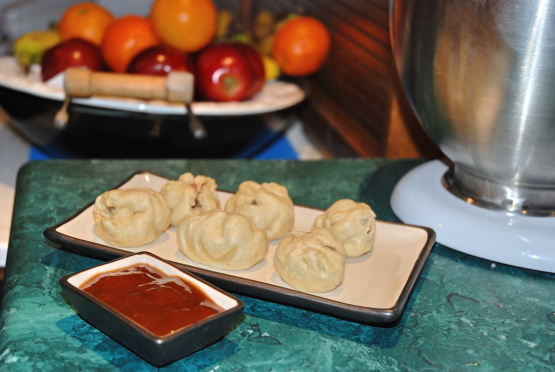 A tasty snack or as a meal.

5 stars goes to the dough. This recipe is wonderful because it is easily personalizable. I happened to have some ground turkey in the freezer, so I used that as my meat. To season, I took the advice of Fairy Nuff and used hoisin sauce and soy sauce, which gave the meat a nice flavor. Wonderful!
Make the outside by mixing the first 4 ingredients together.
Let rest for 30 minutes; refrigerate for 10 minutes.
Divide into 15 equal portions.
Roll out into small circles.
Place meat and cabbage filling in and twist tops to seal.
Steam over boiling water in a steamer for 20 minutes until cooked through.