Debi9400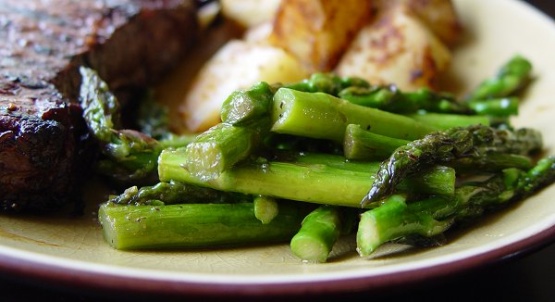 A wonderful flair for asparagus that is almost light speed quick and very tasty.

Very delicious and easy...I cut the recipe in half for the two of us...I was thinking of not cutting the asparagus after snapping the ends off but at the last minute I decided to be true to the recipe...it did make them easier to eat...we enjoyed the saltiness of the soy sauce...thanks for posting the recipe...=)
Wash asparagus.
Break off stalks as far down as they snap easily.
Cut asparagus diagonally into 1-inch thick pieces.
Heat oil in large skillet on high heat. Add asparagus, seasoned salt, ginger and pepper.
Cook, covered, 3 minutes or until tender-crisp, stirring occasionally.
Add soy sauce; mix well.