Jubes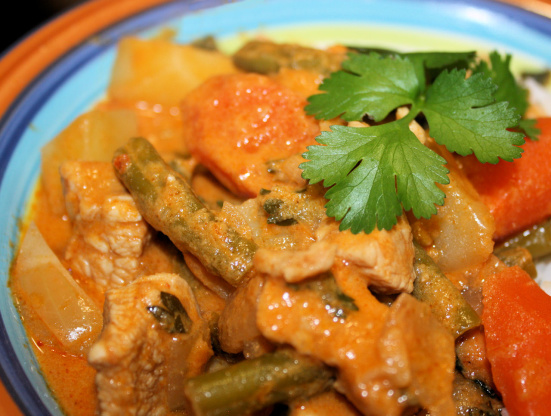 This is my version of curry. I don't usually measure when I cook my own recipes so please keep that in mind with regards to measurements. UPDATE: I now have a multi-cooker that has a pressure cooking feature. I use this to cook my curry and the meat becomes so tender.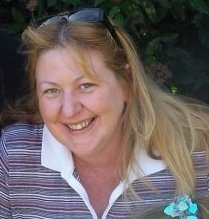 Top Review by Jubes
Loved this curry- both for taste and ease of cooking. I used my wok to cook the curry in and found that I needed to add more water. I used lite coconut milk and added the whole can . I used I used Valcom brand (Thai) red curry paste to make this a gluten-free meal. Photo also to be posted. Reviewed for May Recipe Swap in the Aus/NZ forum.
Heat oil in large sauce pan.
Saute onion, curry and tomato paste together.
Once onion has softened add in cubed meat and cook 2 minutes.
(at this point in my multi cooker I put it on high pressure for 20-25 mins).
Add remaining vegetables, hot water (if you want tender meat make sure it's hot), and a tablespoon of the chopped coriander or parsley, simmer for 20-30 minutes. (Veggies tender and potato well cooked). (in my multi cooker I set it too cook high pressure for 10-15mins).
Stir in coconut milk. Do not put all in at once. You may not want it all. Just depends on how much paste you used and how much liquid is still left. Bring back to a simmer for just a minute.
Serve over basmati rice and garnish with coriander/parsley.