JustJanS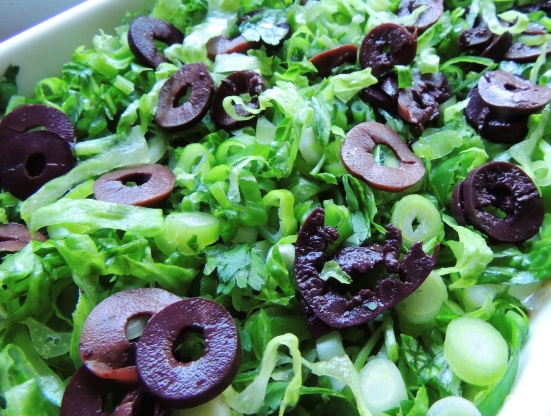 I just bunged this up last night for guests and it was well liked! Next time I am going to add some chopped coriander leaves in with the shredded lettuce.

I made a half recipe of this but used all the cumin and coriander listed. My refried beans had chilli in them, so I didn't add extra to them, but put some tabasco in the sour cream. I made my own guacomole and used a medium comercial salsa, I also added in some chopped fresh coriander to the lettuce. Our visitors really raved over this tonight and the guest who has had lap band surgery said I should recommend it as a dish easy to eat (for her at least).
Heat refried beans in sauce pan adding 1 tsp of each of the spices (taste and add more if preferred).
Stir and heat until well blended and easy to spread.
Spread bean mix evenly into 13' x 9' baking dish.
Spread guacamole evenly on top of beans.
Spread salsa evenly on top of guacamole.
Mix sour cream in separate bowl to pouring consistance add remaining spices mixing well (taste and add more spice if preferred).
Pour sour cream mixture over salsa spreading evenly.
Refrigerate for 2-3 hours.
When ready to serve, spread sliced onion, shredded lettuce, and sliced black olives on top.
Serve with your favorite tortilla chips.