Rita~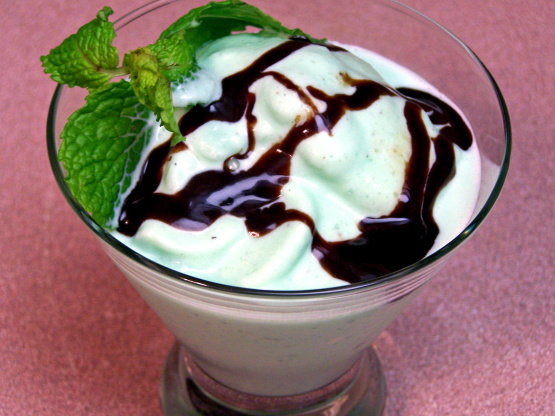 Recipe by Kree
And now for the adult version.

Made Kree's Copycat Mcdonald's Shamrock Shake for the family and this for me. Both very tasty and perfect for St. Patrick's Day. Thanks for sharing the recipe!
Combine all ingredients (except mint sprig) in a blender. Blend on high for 20 seconds. Pour into a chilled margarita or collins glass.
Garnish with a mint sprig (or a four leaf clover for St. Patty's Day!).