Shakshouka (Israeli Eggs With Tomatoes)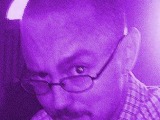 This is a sort of an Israeli take on huevos rancheros, minus the tortillas. I found the recipe in the Sunday paper a few months ago and only recently gave it a try. I have to admit I was a little leery, but it turns out to be really tasty.
Directions
Heat the olive oil in a large skillet. Add the garlic and sautee for about a minute, then add the tomatoes, jalapeno, paprika, and cumin. Cook, partially covered for about 15 minutes. Add tomato paste, kosher salt, and pepper, then cook for a further five minutes or so.
Break the eggs into the tomato mixture. Cook, partially covered, until the egg whites are set (five minutes or so). Serve hot with unleavened bread, such as matzo.
Most Helpful
This is an amazing breakfast that is easy to make. I served it for a brunch and my guests were very impressed. The flavors are unique and delicious. I sprinkled some feta on top which was a nice addition.
Always a good breakfast for supper dish. I doubled the tomato mixture & poached 4 eggs at a time & had enough tomato for 12 eggs. :) Served with recipe#443414.
Very easy, and quite tasty. Next time, I'll halve the added salt, as I found a half-teaspoon to be far too salty for my liking. I'm looking forward to summer when I can add fresh herbs to this dish.